Aldo Mariani appointed as Head of Global Tax Dispute Resolution and Controversy Services network
November 14, 2022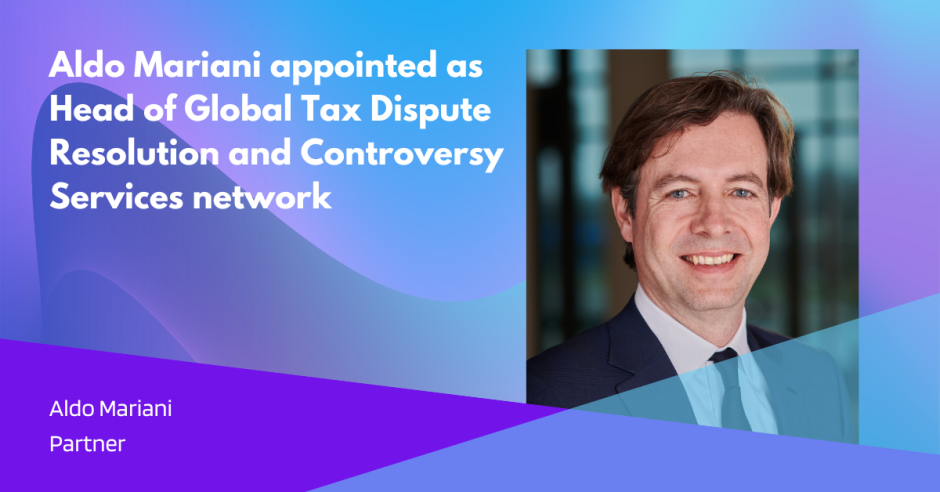 We are very pleased to announce that Aldo Mariani has been appointed as Head of Global Tax Dispute Resolution and Controversy Services network, the role previously held by Sharon Katz-Pearlman who retired from the partnership in August.
As part of this role, Aldo will lead the Global Tax Disputes Resolution and Controversy Steering Committee comprised of 20 active leaders from 17 countries and which he has been a member of since 2018.
Aldo joined KPMG Meijburg & Co. in the Netherlands in 1994, where he currently leads the tax controversy practice. He became a partner in 2004. He is a highly experienced tax lawyer who has provided tax services to a multitude of clients over the past 30 years. Following the financial crisis of 2008, Aldo began to focus on tax disputes, given the increasing attention tax administrations were paying to taxpayers. He was admitted to the Dutch bar in 2015.
His focus is on managing tax disputes, including transfer pricing related matters, which encompasses negotiating tax settlements in tax audits; lodging and following MAP procedures; tax arbitration as well as domestic tax litigation.