Kopie van European Family Business Barometer 2019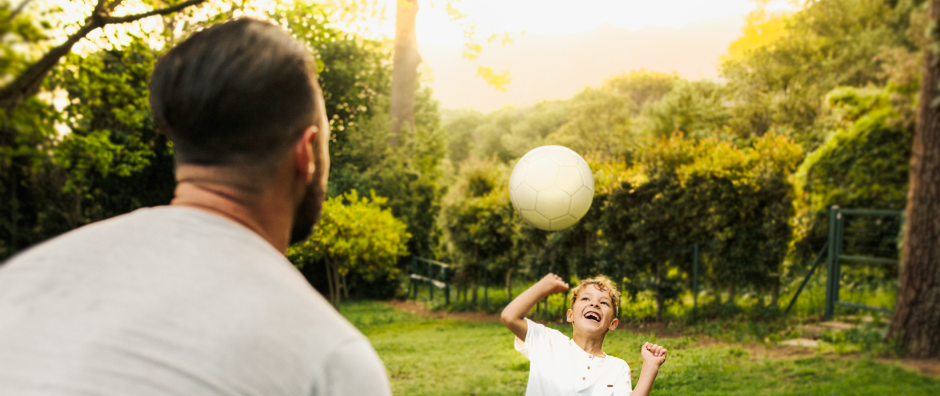 Know what is going on within the family business
Our annual Barometer, a collaboration between KPMG Enterprise and European Family Businesses (EFB), shows that innovation, training and education, and diversification are key priorities for European family businesses as they adapt to a fast-changing world.
Confidence and optimism remain high
In its eighth edition, the survey received more than 1,600 responses from family business owners across 27 countries in Europe and proved that despite ongoing challenges, family businesses remain positive about the future at a time of rising economic and geopolitical uncertainties.
Priorities are apparent from the Barometer
Despite the high trust, many family businesses are preparing for a completely different crucial phase in their existence: succession, a top priority for European family businesses.
Several highlights emerged throughout the reports analysis, including:
62 percent of respondents are confident or very confident about their business's outlook for the next 12 months. In Nederland is dit zelfs 67%.
59 percent of respondents report rising turnover over the past 12 months, while another 28 percent said that turnover remained steady.
72 percent say innovation is a key priority for the next 2 years, along with workforce education and training (64 percent) and diversification (50 percent).
63 percent of respondents feel the war for talent is their top business concern, up from 53 percent last year. 62 percent of respondents are also concerned about declining profitability, and 60percent are worried about regulatory change.
37 percent of respondents report increased international activity over the past 12 months.
Download the European Family Business Barometer 2019
Read the final report to gain access to the full analysis of the results and trends identified from the business families that completed the report.
How we can help you
Do you have questions about the Barometer? Or do the trends and developments from the report make you think? Contact one of our specialists. From identifying and anticipating on these trends, up to discussing and implementing a sound approach: we understand the dynamics of the family business like no other.
De bedrijfsopvolgingsregelingen staan onder druk
In het voorjaar van 2020 bood de staatssecretaris van Financiën het CPB-rapport 'Kansrijk Belastingbeleid' en de 'Bouwstenennotities' aan de Tweede Kamer aan. Hierin wordt voorgesteld om de bedrijfsopvolgingsregelingen helemaal af te schaffen of ten minste rigoureus te versoberen tot een rentedragende 'uitstel-van-betalingsregeling'. Deze publicaties hebben veel stof doen opwaaien. Daarnaast staat de bedrijfsopvolgingsregeling ook bij diverse (grote) politieke partijen in de belangstelling.
Kort samengevat bevatten de publicaties de volgende voorstellen:
Bouwstenennotities (Ministerie van Financiën):
het afschaffen van de doorschuifregeling in de inkomstenbelasting (in combinatie met een rentedragende uitstel‑van‑betalingsregeling);
het versoberen van de bedrijfsopvolgingsregeling in de schenk- en erfbelasting. Voorgesteld wordt het kortingspercentage (nu 100%-83%) te verminderen naar 25% (met een maximum van € 5 miljoen), ook hier te combineren met een rentedragende uitstel-van-betalingsregeling.
Kansrijk Belastingbeleid (Centraal Planbureau, CPB):
het afschaffen van de doorschuifregeling in de inkomstenbelasting (eventueel in combinatie met een betalingsregeling);
het afschaffen van de (voorwaardelijke) vrijstelling in de schenk- en erfbelasting (de mogelijkheid tot uitstel van het betaling van schenk- of erfbelasting blijft gehandhaafd).
Risico voor de bedrijfscontinuïteit
Grof gezegd kan worden opgemerkt dat de cumulatieve heffing – rekening houdend met volledige afschaffing van de bedrijfsopvolgingsregelingen conform het voorstel van het CPB – kan oplopen tot ruim 40% van de 'goingconcernwaarde'. Dit houdt in dat de op aandeelhoudersniveau verschuldigde belasting van ruim 40% in tien jaar moet worden voldaan. Afschaffing c.q. versobering van de bedrijfsopvolgingsregelingen kan dus de continuïteit van de onderneming in gevaar brengen als de belasting alleen kan worden betaald door gelden aan de onderneming te onttrekken.
Fiscaal advies nodig bij succesvolle bedrijfsopvolging?
Hulp nodig bij de succesvolle bedrijfsopvolging en het maken van een opvolgingsplan? Onze specialisten kunnen u adviseren over de fiscale en juridische aspecten die daarbij horen en u helpen met een goede opvolgingsstrategie. Wij gaan op basis van onze jarenlange ervaring graag tijdig met u in gesprek, zodat u niet voor verrassingen komt te staan. Bezoek onze bedrijfsopvolgingspagina voor meer informatie.